Firmware solutions is the NO.1 Android training institute offering the best Android training in Coimbatore, expert guidance and 100% placement assistance.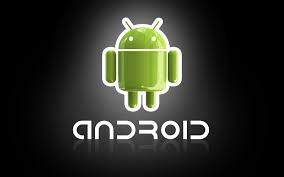 Are you seeking an Android Developer job? Are you an IT professional longing for a career change in Android? Are you an Android professional looking to acquire the best project support? Are you a team looking for the best Android classroom training and real-time hands-on training on Android? Are you looking for a fast track Android course? Are you willing to do one on one Android training in Coimbatore? Are you keen to undergo live online training on Android? Are you a school student interested in learning Android? Are you a college student wanted to do your final year project using Android? Do you need Android project support on the job?
If any of these above questions is hitting your mind, Don't worry…We are here to help you with Android course. From day 1 until the course completion, Firmware management, and are well qualified Android tutors will provide you with the unique, supportive and convenient learning environment. So, you can make use of this golden opportunity to learn a technology from scratch until advanced programming.
Why Learn Android?
An Android operating system is its feature of being open source
Android App Development market is booming in creating numerous job opportunities for you!
Android holds 82.8% of all smartphones operating system market share.
Penetration on Different devices
Android developers are highly in demand, lucrative paychecks starting with 4-5 lacs p.a. with very reputed organizations.
SECTION1: INTRODUCTION
Android – What it is?
History of Android
Importance of Java language for Android Apps
Other mobile OS-es
Android Versions & different development tools
SECTION2: JAVA FUNDAMENTALS
OOPS basics
Classes & Objects
Components of a Class
Structure of a Class & Java File
Inheritance
Interfaces
Polymorphism
Overloading
Overriding
SECTION3: SIGNIFICANCE OF ANDROID PROJECT STRUCTURE
Source Folder
Generated Folder
Assets folder
Resources folder
Android Manifest XML
SECTION4: ANDROID ACTIVITY
Activities & Fragments
Activity Life Cycle
Activity – How to create your activity
SECTION5: ANDROID LAYOUTS
Layout XML files
Absolute Layout
Relative Layout
Linear Layout
Frame Layout
Tab Layout
Table Layout
List Layout (List View)
SECTION6: ANDROID VIEWS & WIDGETS
Button View
EditText View
TextView View
Image View
Spinner
SECTION7: INTENT & INTENT FILTERS
Intents – How and When to use them
Intent Objects – Action, Data & Category
Intent Filters – Matching Rules / Tests
Explicit Intent & Implicit Intent
SECTION8: MENUS & MESSAGES
Adding option menus
Adding popup menus
Showing dialogs
Raising toasts
SECTION9: BROADCAST RECEIVERS
Broadcast Receivers
Listening for specified broadcasts
System broadcasts
Custom & User defined broadcasts
Sticky Broadcasts
Pending Intents
SECTION10: SQLITE – DATABASE ACCESS
Introducing SQLite
SQLiteOpenHelper and creating a database
Opening and closing a database
Working with cursors
Inserts, updates, and deletes
SECTION11: EXTERNAL DATABASE ACCESS USING RESTFUL WEB SERVICE
Introduction to AsyncTask Class
Progress Dialog
RESTful Web service using PHP scripts
JSON and JSON Parsers
InputStream Reader, BufferedStreamReader and String Buffer uses
Adapters
SECTION12: BROWSER BASED APPS – WEB VIEWS
Simulating Web Browsers inside Apps
Enabling Javascript and browser history in Web Views
Limitations of Web Views
Platform independence
SECTION13: PUBLISH AN ANDROID APPLICATION TO GOOGLE PLAY
Account Registration
Payment
Good coding and design practices
Maintenance and experimentation with categories
Android Course Features
Backup Android Classes
Experienced Android Trainers
Android Online Training
Android Classroom Training
Android Corporate Training
Affordable Android Training Cost
Android Course Completion Certificate
Personality Development Training
Hands-on Training
Resume Preparation
Career Counselling
Placement Assistance
Live Project Support
Free Wi-Fi
Free Parking Facility
Google LLC is offering a certification called Associate Android Developer for Android developers. Our Android training covers all the information required to clear the certification exam all by yourself. Of course, we will guide you throughout the process on how to apply, prepare and clear the exam to get the certification. However, you don't need the certification to get a job in the Android domain when you are studying at the best Android training institute in Coimbatore. We will get you placed as soon as you complete our training (i.e.) even before you apply for these certifications. All you need to do is complete our Android training successfully. Studying at the best Android training institute in Coimbatore has its perks.